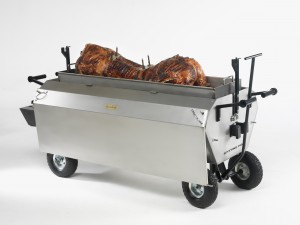 Our spit roast kit provides a visual spectacle, but when you want maximum capacity roasting you need to opt for our excellent hog roast kit. This huge roasting tray sits in the upper level of our roasters and can be used to slow cook masses of meat! You'll love how easy it is to cook a whole hog and several other big joints of pork too. In total it can hold a 70kg pig and 4 20kg pork joints at a time, although you may wish to cook other meats or vegetarian dishes alongside your hog.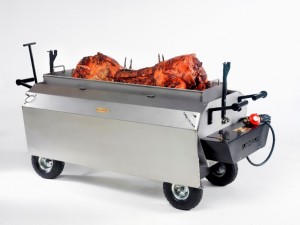 It uses two full length burners underneath, which can be controlled by thermostats to provide the perfect temperature.
With such great capacity, it's the ideal purchase for those catering large scale events such as wedding receptions, corporate gatherings and festivals.
Hire a hog roast machine with hog roast kit and we promise you'll find it so easy to achieve delicious results. Our products have been designed to be straightforward for even the most novice of chefs to use!
Get in touch today to discuss our hog roast kit in more detail.